It is rare to see news from Russia about its illegal migrant problem, but here is a story from Monday that appeared in my alerts.  Eroding social cohesion there too?
From IPS News (emphasis is mine):
MOSCOW, Nov 3 2014 (IPS) – Immigrants in Russia could face a wave of violence following thousands of arrests in a crackdown on illegal immigration which has been condemned not only for human rights breaches but for entrenching a virulent negative public perception of migrants.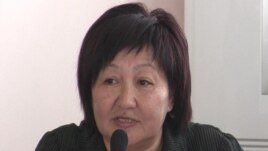 More than 7,000 people were arrested across Moscow – and more than 800 already served with deportation orders – under Operation Migrant 2014 which ran between Oct. 23 and Nov. 2 in the Russian capital.
The scale of the operation and methods used by the authorities has left international and local rights organisations outraged.
They say police used violence during raids on thousands of locations, including work places, markets, lodgings, hotels and people's homes. They said that some migrants were forcibly taken from their families with no information given to relatives of where they were being taken.
Some were deported without proper procedures being observed, according to local lawyers while others claim many of an estimated up to 100,000 migrants detained had money confiscated by police before being released without their detention being recorded.
Tolekan Ismailova, vice-president of the International Federation for Human Rights (FIDH), said: "This is simply an institutionalised way of intimidating migrants and their families. The operation violates Russia's international obligations to respect human dignity and ban the practice of arbitrary detentions."
But beyond the rights abuses, the highly-publicised raids are, critics argue, also helping foment and entrench a xenophobic attitude to migrants in wider society that increases the risk of violence against them.
Ismailova told IPS: "Operations like this only reinforce negative images of migrants in Russia and increase violence towards them. Once Russians see images of the raids in the news they will rally to support the government's actions."
The warnings come amid hardening attitudes towards what some Russian MPs estimate to be as many as 10 million migrants across Russia.
There is more, read it all here.  I wonder what proportion of the illegal migrants are Muslims?
We have some other posts on Russian immigration problems and Russian refugees to America, click here and scroll through those for more information.