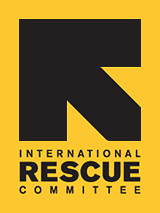 Here he goes again!  The former British Foreign Secretary and CEO of the refugee resettlement contractor, the International Rescue Committee, is demanding that the US resettle the mostly Muslim Syrians that the FBI has already said cannot be properly screened for security because frankly there are no records on the hundreds of thousands who have been pouring out of Syria!
Raise the ceiling, says Miliband!

We told you here recently that Miliband wants Obama to raise the ceiling on the total refugee numbers to be admitted to the US, something Obama can legally do in CONSULTATION with Congress!
Raising the ceiling is the only way to bring in that many Syrians since the total refugee resettlement projection for all refugees from across the globe this year, and likely 2016, is 70,000.
Do we have any hope that this Congress would even pay attention if Obama tried to pull that off?
And, is this why the resettlement contractors are out scouting (in secrecy) new potential sites to 'seed' with refugees?
For new readers, when Miliband arrived in New York to head the giant IRC*** he was feted by non-other than Bill Clinton, George Soros and Samantha Power which tells you all you need to know about him, here in 2013.
From AP at the Huffington Post:
BEIRUT (AP) — An international aid group on Thursday called on the United States to resettle 65,000 Syrians before the end of 2016, highlighting Washington's slow response to the massive refugee crisis generated by the civil war.
David Miliband, the President and CEO of the International Rescue Committee, told The Associated Press in Beirut that the whole international community shares responsibility for the consequences of the Syrian civil war. [Why is that?—ed]
[….]
Miliband, a former U.K. Foreign Secretary, said the U.S. has traditionally taken half the world's registered refugees who resettle in third countries and that the United Nations says it wants 130,000 refugees from Syria resettled in the wealthier countries of the world by the end of 2016.
Half of that number would be 65,000. To date, the U.S. has resettled just 648 Syrians, less than 1 percent of that figure.
"We are calling for scale and speed in response to this crisis. The Syria crisis shows no signs of abating," he said.
***Doing well by doing good!
We just checked the most recent Form 990 available for the IRC (one of nine major federal resettlement contractors) and see that the giant 'non-profit' took in 451,017,146 that year and $305,481,609 came out of your wallets!  Government grant amount is on page 9.
Miliband's salary does not yet appear in a Form 990 because he is so new, but his predecessor George Rupp took home a whopping $485,321 in salary and benefits, so we can assume Miliband must be in that same salary range.
Astoundingly, this approximately 68% funded-by-you NGO paid two other top staffers in the $300,000 range and another eight got over $200,000.  Imagine how many real poor people could be helped with that kind of money!   Salaries are on page 175 of the 218 page return.
Please call your elected representatives in Washington and tell them NO Syrian Muslims for your towns and cities!
Go here to see a list of approximately 190 cities and towns where resettlement contractors are already working and remember if you live within a hundred miles of their offices you could be next to receive refugees gratis these fat cats!   (By the way the list is somewhat alphabetically out of order, so look carefully for your state.)