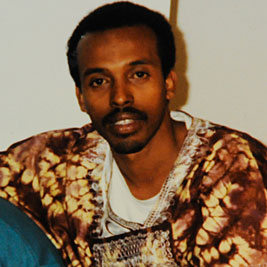 Below is the short news piece on Mahamud Said Omar who was sentenced to 20 years in prison for his role in funding the travel (and weapons) for some of the 'missing Somali youths' (refugees) who thumbed their noses at what America had given them and traveled to their homeland to learn the Jihad trade.  We have dozens and dozens of posts on the investigation that began in 2008, click here for more background.
Omar was reportedly living "penniless" in Rochester, MN where he was likely resettled by Catholic Charities.  When the FBI began its investigation he took off for the Netherlands and sought asylum there.  He was subsequently returned to the US to stand trial.
By the way, Omar is the guy who said he was seeing ghosts during his trial and at one point passed out in the courtroom.
Here is AP with the latest (Somalis keeping those Minnesota courts busy!):
MINNEAPOLIS — A man sentenced to 20 years in prison for his role in a pipeline that funneled young men from Minnesota to a terrorist group in Somalia is being allowed to withdraw his appeal.
Forty-seven-year-old Mahamud Said Omar was sentenced in May on five terror-related counts. Authorities say he played a key role in pushing young men toward al-Shabab. Omar's attorneys insist he was a passive participant and filed notice they'd appeal his conviction and sentence.
But Omar said he didn't want to.
He was evaluated and found to be competent.
On Tuesday, Omar told Chief U.S. District Judge Michael Davis that he still wanted to withdraw his appeal. Davis granted that request, saying Omar made his decision "knowingly and voluntarily, and with a rational and factual understanding of these proceedings."
Photo is from this story where Omar is described as a "frightened little man."