As we have previously reported, and Breitbart (writing about a "fact sheet" from the Office of Refugee Resettlement) reiterated this week, most of the so-called "children" surging the border are teenaged males, see Breitbart here for the facts (hat tip: Joanne).
And, see this AP report from Dalton, Georgia about the problems the school system there is facing with even the small number of mostly teenaged boys they have received.
From AP at Education Week (hat tip: 'pungentpeppers'). Emphasis is mine:
DALTON, Ga. (AP) — The challenges presented by an influx of unaccompanied children and youths from Central America streaming across the southern border into the United States have reached Dalton.
Approximately 30 unaccompanied minors were admitted into the Dalton Public Schools district during the last school year, Superintendent Jim Hawkins said. It is not known whether more are coming with a new school year approaching.
[….]
The newcomers — mostly teenagers — are some of the hundreds of thousands of youths fleeing drug-related strife in their home countries, seeking asylum in America.
The majority of the youths sent to Dalton are from the Central American nations of El Salvador and Guatemala, Woodason said. Though the number of new students has not been unmanageable for the school system, the youths bring with them an entirely unique set of challenges for the district to address.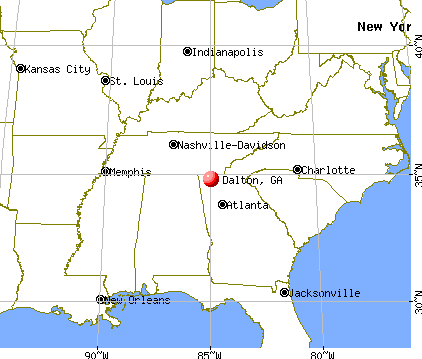 "They have very, very limited amounts of education. In some cases, they cannot count to 10," Woodason said. "They can't turn on a computer. They've never even seen a computer. Also, they, in most cases, cannot speak English or Spanish."
Mostly, the students speak Mam or another language specific to their region.
"There is no way these children can be in biology, U.S. history or any other high school course at our current schools," Woodason said.
The lack of a traditional education, according to Jennifer Phinney, director of School Support, is due, simply, to the fact that the youths never needed it.
"Most of these students are from very, very rural places," she said. "They are farmers and laborers, by tradition."
The new students need to get out of high school by age 22 (!), so Dalton is setting up a "Newcomer Academy" to try to deal with the problem (imagine what all that will cost the local taxpayers!).  How many do you think will ever finish high school?
All of our coverage of 'unaccompanied minors' is here.