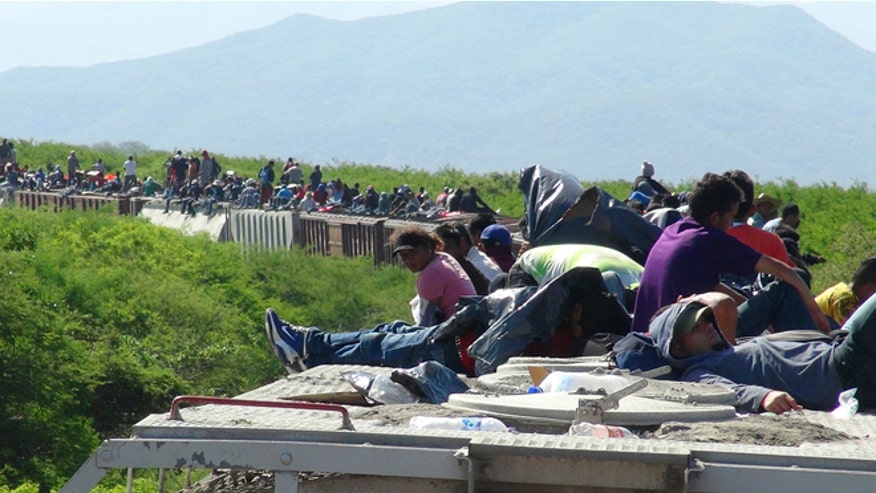 It is just a short news story at Fox, thanks to 'pungentpeppers' for bringing it to our attention.  Tell me the Mexican government couldn't stop this if they wanted to!
A cargo train carrying about 1,300 Mexican and Central American migrants heading to the United States border has derailed in southern Mexico.
Many of the people onboard were young and no one was injured when the train came off the tracks in the southern state of Oaxaca on Wednesday, a spokesman for local emergency services told Reuters.
Several days of heavy rain in the area may have caused the train – nicknamed "The Beast" — to derail and leave its passengers stranded, authorities said.
For more facts on the crisis generally, see Breitbart on leaked report, here, hat tip: Joanne.
And, just a reminder!  3/4ths of the "children" arriving in the last two years are boys over 14 years old!  See ORR stats here.
For all of our posts on 'unaccompanied minors' going back several years, click here.