Diversity is strength alert!
For a little levity, because we need it sometimes…..
From the Berkshire Eagle  (hat tip: 'pungentpeppers').  I'm imaging the reporter writing this with a straight face:
PITTSFIELD — A Pittsfield man was found guilty of a felony for nearly biting off part of his roommate's thumb last winter during an altercation over bathroom etiquette.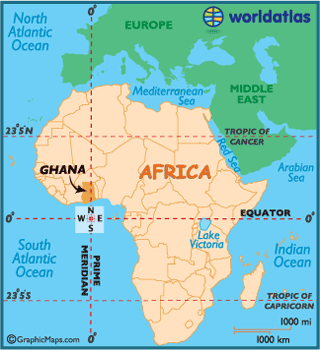 Michael Mensah, 57, was convicted on Thursday of assault and battery causing serious bodily injury. He was acquitted of a felony charge of assault and battery with a dangerous weapon.
It took a jury of three men and three women less than an hour to reach a verdict.
On the afternoon of Feb. 11, Pittsfield Police responded to a Summer Street residence for a report of a domestic incident and were greeted at the door by a naked man with part of his thumb hanging by a tendon. Mensah, his roommate, was found in his room lying on his bed complaining of pain to his back, neck and head. His shirt was covered in blood and the bathroom "clearly showed signs of a bloody fight."
Both men were taken to Berkshire Medical Center for their injuries.
On Thursday in the Jury of Six session in Central Berkshire District Court, Stephen Quam, 61, testified that part of his right thumb had to be removed.
He said doctors told him because it had been bitten off there was no way to reattach it.
He showed the jury his thumb, which appeared to be missing the first phalanx, including the nail.
In court both men had very different versions of what took place that day, although they agree that the argument was about the use of the bathroom.
According to Quam, who is also from Ghana, he went in to shave his head with a pair of clippers while Mensah was using the toilet. Mensah also is a Ghanian national. [Not US citizens, yet you lucky Mass. taxpayers paid for this trial replete with costly interpreters!—ed]

He said he made a comment to his roommate about not telling him he was going to defecate.
"The room began to smell," he said through an interpreter. 

This enraged Mensah who attacked him, pushing him into the bathtub, choking and punching him before biting his thumb, which had ended up in Mensah's mouth.
"Part of my thumb came off," he testified.
During the attack Quam was injured when the clippers he was using landed on his foot, he said.
Quam testified that he never struck his roommate that day.
Mensah told the jury he was using the toilet when Quam came in uninvited and began to shave his head. He said he had to "poop" and did so. Quam then came up to him, began thumping him on the head with his fingers and called him a "bush boy."
The interpreter explained this was a very derogatory phrase in Ghana.
When Mensah was finished using the bathroom he tried to leave the room, but was pushed by Quam and fell into the bathtub. He said Quam choked him with one hand and punched him with the other. He eventually bit Quam's thumb to get him to stop beating him, he said.
Believe it or not, there is a little more!  Here…
So what I wanted to know is, where did all these Ghanians come from?  Or more specifically how did they get here?
I learned that "welcoming" Massachusetts is loaded with them.
This is how I found out all about the migration history of 'bush boys' (really, more than I wanted to know) here at the Migration Policy Institute.  Can you believe it!  Ghana is worried about a BRAIN DRAIN!
 The Ghanaian population in the United States has grown rapidly over the last decade and a half, particularly between 1990 and 2000, when the population jumped from 20,889 to 65,570, or 210 percent. Family reunification, refugee resettlement, and the strong economy of the 1990s are the factors driving this increase. Many believe these figures to be undercounts, and nonofficial estimates reach as high as 300,000.
Of course that means there are a whole bunch of illegals here besides the "refugees" (just waiting for the Obama amnesty!).