Could we be seeing a new "pocket of resistance" growing, this time in Pennsylvania?
UH-OH!  Last year at the Lancaster, PA refugee pow-wow I attended, the ORR speaker assured the audience that there were no pockets in PA.
From the Pittsburgh Tribune (hat tip: Paul):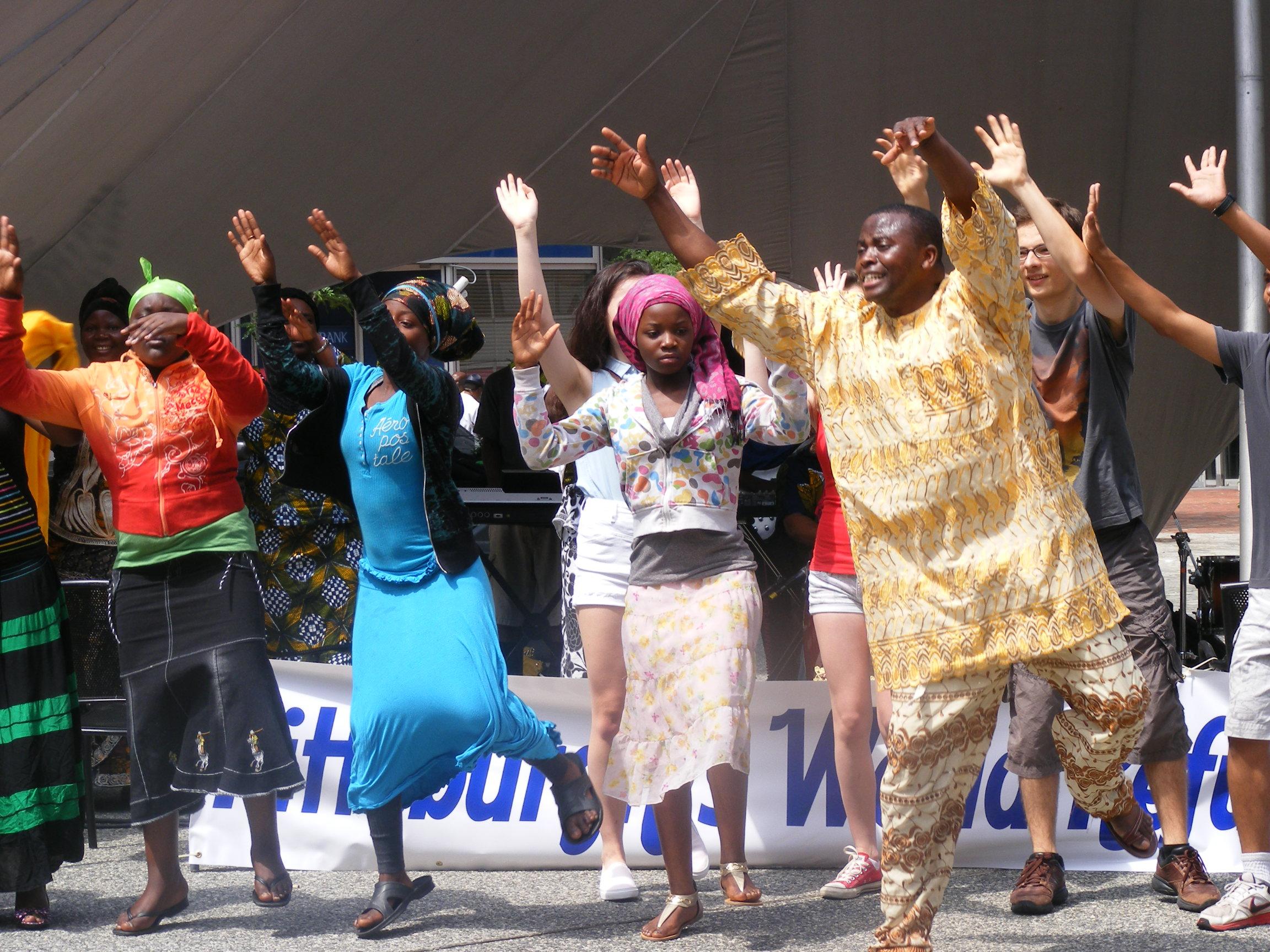 Pittsburgh and surrounding communities have reached a "tipping point" and need to plan for a rapidly rising and diverse foreign population, immigration experts tell the Tribune-Review.
"The changes we're seeing today, which we've been seeing for years now and are building, are not merely anecdotal. We've reached the tipping point," said Barbara Murock, manager of the Allegheny County Department of Human Services' Immigrants and Internationals Initiative.
Murock said that means social welfare agencies, public service nonprofits and religious groups should expand literacy training, career counseling and health care programs for foreign families.
I guess they couldn't find any local critics willing to speak on the record to a reporter, but they did get Mark Krikorian of the Center for Immigration Studies in Washington to say a few words near the end of the article:
Critics voice concern about how the U.S. refugee resettlement program has morphed over the past decade, arguing that for every success story such as Pittsburgh's Bhutanese there are others, such as Somali farmers, who struggle in 21st-century urban America.
They want the government to slash refugee quotas.
"The State Department should look at refugee resettlement in the United States as an absolute last resort, not the first. That's been my problem with the policies. They took the easy way out and sent them here," said Mark Krikorian, who directs the Washington-based Center for Immigration Studies.
Read it all here.  Don't miss the LIVELY comments (do I detect resistance?).
This is how the State Department rolls. They find a community that by its silence is deemed "welcoming" and then they don't know when to stop delivering more refugees.  I'll be keeping an eye on Pittsburgh and report back when we see the first real local push-back make the news.
By the way, the reporter never quite explains what happens when the "tipping point" is reached.
We did earlier this year report on refugee mental health problems in Pittsburgh, in addition to the World Refugee Day no-show article last year.
VDARE has an amusing analysis of this news items and Pittsburgh's plight, here (refugees "enriching" Pittsburgh) yesterday.