I'm delighted to report that there is yet one more group digging into the financial documents of groups (like Catholic Charities) claiming to be not-for-profit charitable organizations but instead are living off the taxpayer's dime.
Here is FloridaWatchdog.org (hat tip: Brad):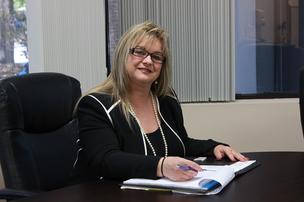 MIAMI — Florida nonprofits have taken in more than 3,000 unaccompanied minors from Central America who illegally crossed the southern border, but those organizations are being paid handsomely by taxpayers for their charity.
The Department of Health and Human Services' Tracking Accountability in Government Grants System, or TAGGS, reports Florida nonprofits have received $21 million thus far in 2014 to care for the children who came with a wave of illegals earlier this year.
His House Children's Home in Miami, a nonprofit providing residential care for abused, abandoned and neglected children, received the lion's share of that cash, about $10 million, nearly double what they got last year.
Catholics Charities of the Archdiocese of Miami received more than $4.3 million to care for 300 border children. Millions more went to The Gulf Coast Jewish Family Services Inc. in Pinellas County, Neighbor to Family in Volusia County, Sandy Pines Hospital in Palm Beach County and The Children`s Home Inc. in Hillsborough. For many of those groups, it was the first time they received federal grant money.
Florida Watchdog wanted to know how the money was being spent and if anyone was monitoring it. (We have been told over the years that there are no financial audits done of federal 'refugee' contractors.)  Florida Watchdog didn't have much luck, but pointed readers to one group in Florida—The Gulf Coast Jewish Family and Community Services—which breached a contract with the county when it turned a disabled senior center into a home for Central American boys.
See Gulf Coast Jewish and Family Services recent Form 990 here. (Their annual income that year was $28 million not the $35 cited in the bizjournal.)  The CEO makes over $200,000 annually and the organization received over $10 million in government grants.
Gulf Coast Jewish and Family Services is a subcontractor of the Hebrew Immigrant Aid Society, one of the federal government's top nine refugee resettlement contractors which monopolize migrant resettlement in the US.

The federal migrant resettlement contractors which we have followed for years:
All of our coverage of the 'unaccompanied minors' boondoggle can be found here.