Regular readers here know that Seattle is one of the primary resettlement sites the US State Department and its contractors*** have chosen for Somali refugees.   And, be assured that the vast majority of Somalis in the US are here as refugees or the children of refugees.  Some get across the border illegally, but most are here legally thanks to the Refugee Act of 1980 (Ted Kennedy, Joe Biden and Jimmy Carter).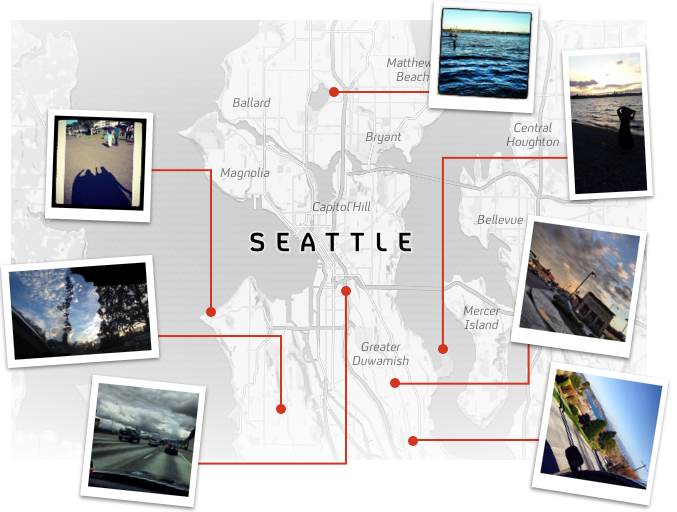 Reader Brandon, from Australia alerted us to this news story (Channel 4 News in the UK broke the story), but I'm posting this one (below) because it identifies the alleged recruiter (ISIS cheerleader) as a Somali.
In one of the several stories I read on the case the word Hijrah is discussed as the mystery woman refers to the migration to the Islamic State.
Gee, so how did a news outfit in the UK figure this out before our own FBI?
From Sputnik News:
A major recruiter for the Islamic State has turned out to be a mid-20s journalism student in Seattle who liked football, cheeseburgers, and convincing women in Syria and the EU to fight for Islamist extremism.
The student, a Somali woman named Rawdah Abdisalaam, who was known under the Twitter handle @_UmmWaqqas was discovered to be working as a senior recruiter while living and studying in the coastal city. Reporters for Channel 4 News in the UK figured out she was based in Seattle by identifying background locations in photos she posted on her account.
Her Twitter account had multiple names like @Rawdah_Abdi and @Rodaa27 and she had 8,000 followers. It has since been deactivated.
Media had in the past speculated that she was Dutch or British. She was a shadowy figure, face never shown, who would be one of the last contacts potential recruits for the Islamic State would reach out to before crossing into their new life of combat.
But her Twitter account gave her away as she tweeted photos of football games (she's a Broncos fan) or pizza from the comfort of a major American city, all while encouraging young men and women to emigrate to the Islamic State's battle grounds.
[….]
Friends confirmed that @_UmmWaqqas was Abdisalaam's account but that she had left Seattle, indicating to reporters she may have headed to Saudi Arabia, or to Denver, Colorado.
There is lots more, be sure to see the full story at Channel 4 News.
See more of our posts on Seattle by clicking here.
We have brought 4,425 Somalis into the US in FY2015 as of April 6th.  Why are we bringing any?
*** Refugee resettlement contractors employed by the federal government to resettle refugees including Muslim Somalis, Iraqis and Syrians where you live: