….presents "harrowing" tale about the "multinational nature of the refugee experience" as a Somali illegal alien arrives in America.

That story about the Somali arriving in the US illegally across our southern border is most interesting to me.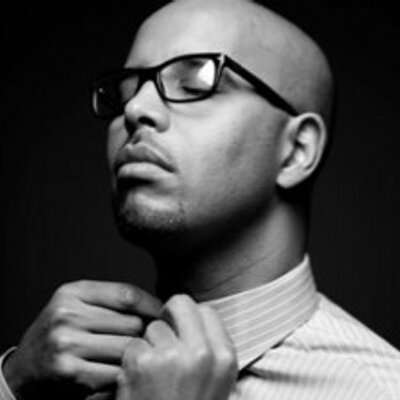 If you happen to live anywhere near Ohio University Lancaster, you might want to check out the program next week.
From Logan Daily:
LANCASTER – November is a month where many remember to be thankful for what they have. During International Education Week, Lancaster campus students, faculty and staff will have an opportunity to hear from refugees in Central Ohio who are very thankful to be living here.
The campuses at Ohio University have different themes during International Week to examine issues of cultural tolerance and understanding.
"The theme for Ohio University Lancaster's International Education Week is Safe Haven: Refuge in Ohio," said OUL development director Mandi Custer. "We will be looking at the different cultures that have come into Central Ohio from places like Rwanda and Somalia."
On Tuesday, Nov. 18 at 7 p.m., a panel discussion will be held ("Voices of Refuge") in the Raymond S. Wilkes Gallery for the Visual Arts. The panel will be made up of refugees from around the globe talking about how they came to the United States and Central Ohio.
[….]
On Wednesday, Nov. 19 at 6:30 p.m., conflict in another country will take center stage at OUL. Somali Refugee and Documentarian Tariq Tarey will speak in the Wagner Theatre.
Then isn't this interesting, presented as if there is nothing wrong with Somalis (or anyone) arriving illegally across our southern border, Tariq Tarey will talk about an illegal alien Somali.
So where did the poor struggling Somali illegal alien get the money to travel half way across the world to Colombia, and up through Panama, Central America and across all of Mexico with no one stopping him along the way? Will anyone dare ask that question of presenter Tariq Tarey?
And, while you are asking, ask why the star of his documentary needed to come illegally when we have resettled over one hundred thousand Somalis over a couple of decades—there is a legal line for Somalis!
The Logan Daily continues:
According to the Somali Community Association of Ohio***, Somali refugees started arriving in the U.S. in 1991. Since 1995, Columbus, Ohio, has proven to be a popular destination for refugees, and today Ohio has the second largest Somali population in the U.S. It is estimated that there are at least 38,000 Somali immigrants and refugees living in the Columbus metropolitan area.
Tarey will talk about how and why refugees from Somalia end up in Central Ohio. He'll also show clips from his documentaries, which focus on the stories of refugees.
"One of the stories is of a man who literally walked from South America to California to get into the states," said Custer.
"Tarey's documentary on the Darién Gap is harrowing, but also interesting," said Ohio University Lancaster English Assistant Professor Matt Wanat. "It uses the journey of one man through a stretch of dense forest and swamp between Colombia and Panama to document both the multinational nature of the refugee experience and the hardships so many face. I look forward to Mr. Tarey's talk."
Note on page 9 of its most recent form, here.  Total revenue was $354,331 and $353,761 came from government grants.  They received $570 from non-cash contributions so they are 99% funded by taxpayers.
Then go to page 10 where they have listed:
$4,104 for compensation to officers, but no other salaries and yet they spent $2,206 for payroll taxes.
$27,254 was spent for occupancy and $6,000 for accounting (for this tiny outfit?).  But zero office expenses are listed.  See some of the other misc. expenses as well.
Most of their money, a whopping $298,289 went for a summer food program which I see they do have in Ohio for poor kids to eat over the summer.  I don't have time to look for their government grant for this food program, but since they had no other income that year the food grant (was it halal food?) also covered a few of their other expenses…like the $27,254 occupancy expense…to the tune of over $55,000 for the year.  Hmmmm!  Audit needed here?
For more information, I typed "Somali Community Association of Ohio" into our search window and get all of these previous posts.  Typing in "Somalis Ohio" we get a whole lot more, here.