Readers I was in Lancaster, PA yesterday for a refugee meeting and I am still trying to figure out what I want to say about it.  Lancaster is world famous for its picturesque Amish farming population, but the city is having its trouble too with the multi-cultural enrichment brought to the city through refugee resettlement where federal contractors often put refugees in the less-than-desirable parts of town mixing them in with illegal immigrants and your usual city thugs.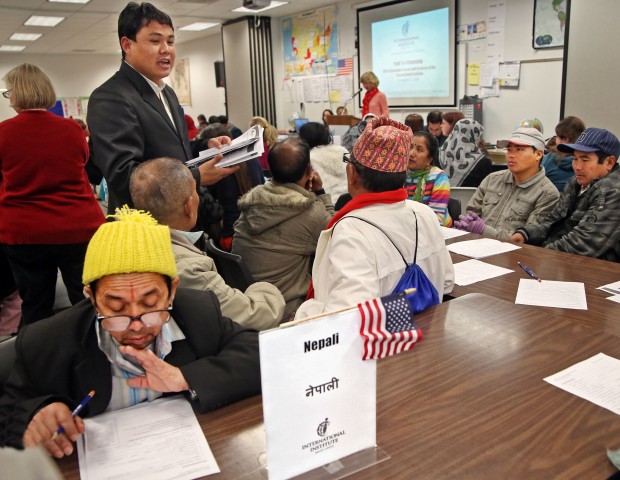 One thing I noticed at the refugee confab yesterday is that there is little to no mention of the horror stories (like the one I'm about to post, or the one I just wrote about) involving refugees.  Any problems addressed at the gathering while I was there centered around you American boobs who don't understand or don't have sympathy for the diversity you are being given.
This story from St. Louis reminds us of the dangers refugees experience when people who lived sheltered lives in UN run camps among their own kind of people are dropped into American inner city neighborhoods.
Do you know who really doesn't like diversity?  The criminal thugs who run cities like St. Louis and Lancaster and your city.  Frankly, they think refugees are getting stuff they aren't.
For new readers the Bhutanese are here (nearly 70,000) of them in the last five years thanks to the Bush State Department that agreed, with, or at the behest of the UN, that the camps in Nepal must be closed.  It is still a mystery to me why we didn't use our immense economic pressure to persuade Nepal to repatriate their ethnic kinfolk.   The people we call Bhutanese are really Nepalese and for readers who wonder, they are not Muslims.
The International Institute of St. Louis, which had resettled the murdered refugee, is a US Committee for Refugees and Immigrant (USCRI) subcontractor.  USCRI is one of the nine major federal contractors.  We mentioned them here recently—hire a refugee rather than an American they said!
New readers might want to visit our archives on 'Bhutanese murdered' for more tragic stories involving the Bhutanese, that no one in the 'human rights industrial complex' ever seems to mention.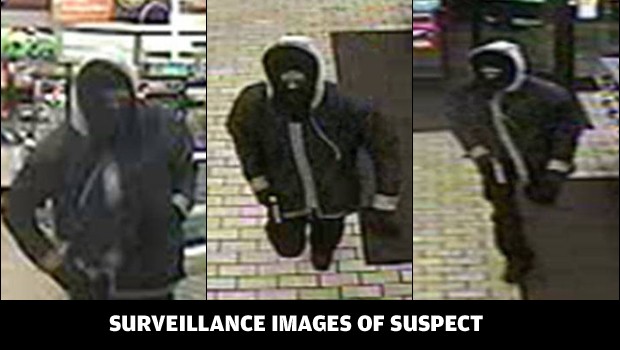 Here is the sad story from the St. Louis Post Dispatch:
Mon Rai told friends, customers — anyone who would listen — that he was going to be the father of a baby girl. He told his manager at the 7-Eleven where he worked in south St. Louis that his overnight Monday shift would be his last for a while so he could spend time with his wife, who is expected to give birth any day.
About 12:30 a.m. Monday, a gunman walked into the store at Gravois Avenue and Bates Street and fatally shot Rai, a Bhutanese refugee who moved to St. Louis nine months ago.
Customers found him in an aisle, shot in the back. Police said nothing was apparently taken from the store, including money from the register, but employees are taking inventory.
For years, Rai had dreamed of coming to the U.S. He lived 19 of his 29 years in a refugee camp in Nepal, where there was a perpetual shortage of food, no toilets and poor medical care. He, like thousands of people from Bhutan, were forced to flee the country over cultural and religious differences and live in refugee camps throughout Nepal.
Rai came to St. Louis with his wife, Susila, 25, and their son, Sujal, 7, on Sept. 5, 2012. Six months earlier, his parents, brother and sister arrived here.
"I hoped it would be a better life than in the refugee camp in Nepal," Rai wrote in an essay for a Thanksgiving program at the International Institute last year, two months after his arrival.
"When I came to St. Louis … my heart was full of hopes and dreams."
The International Institute is the region's primary agency for resettling refugees. It's where Rai was taking English classes and helping serve as interpreter for other Nepalese refugees.
Bosnian refugee killed in a convenience store a mile away and just ten days earlier:
Duke said he could not understand the violence, especially two convenience store shootings in St. Louis less than two weeks apart. In both cases, a refugee was fatally shot.
"Our neighborhood's better than this," Duke said.
Duke also knew Haris Gogic, 19, the Bosnian man killed in a robbery at his family's Quick Stop convenience store at Chippewa Street and Alfred Avenue on May 31.
[…..]
The two stores are about a mile apart on foot. Police said there was no reason to suspect the shootings were related.
Police have released the surveillance video from the 7-Eleven, and shortly I'll post on the capture of the alleged shooter in the second case.