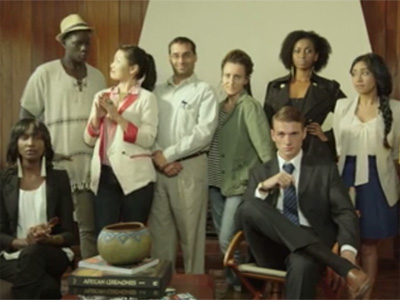 Here is the story at NewEurope  (hat tip: Jewell).  Be sure to check it out and see the hilarious trailer!
Kenyan producer Hussein Kurji has created a mockumentary which humorously reveals real issues facing international NGOs. The show, titled The Samaritans​, portrays Aid for Aid, a completely dysfunctional NGO.
The show, produced by Xeinium Productions, a Kenya-based production company co-owned by Kurji, is a comedic satire is meant to expose the sometimes dubious nature of large, international NGOs. It centers around the fictional Aid for Aid's Kenya field office, which, as Kurji put it, "does nothing."
[….]
Kurji explained how, after being asked to pitch a comedy show, he conceived The Samaritans as a mix of The Office and crazy NGO stories he had witnessed or heard from friends who worked with different organizations.
The show includes many of the critiques of big NGOs: the detached bosses who fly in from New York or London to try and micro manage operations in a country they know little to nothing about and lack of transparency or accountability about where and how funds are actually being used, among others.
Speaking of large NGOs out to save the world, I couldn't help think about one of the largest in the US—The International Rescue Committee, one of nine major federal refugee contractors—and their glittery NYC media events  (at the Waldorf Astoria) and their superstar CEO David Miliband with his nearly half million dollars a year salary!