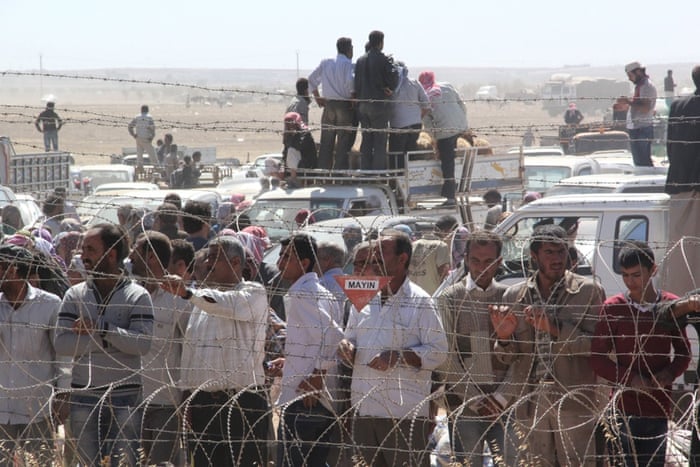 So how will security screening be done for the thousands of Syrians expected to enter the US from Turkey?
From CCTVAmerica (China*** News outlet):
Turkey is now host to more than 144,000 new Syrian refugees who have fled Islamic State battles in the past week. Some have relatives now fighting for IS. CCTV America's Michal Bardavid reports from a Syrian border in Turkey.
Thousands of Syrians have joined the Islamic State or IS, abandoning their family. Those who are left behind are faced with the reality and challenges that their relatives are now part of a brutal and extremist organization.
Watch the news clip where the "refugees" distance themselves from their IS fighter relatives.  They aren't dumb, they know their chances of moving on to the good life in a Western country will be diminished by their Caliphate-creating family members.
Good luck Homeland Security sorting through these people!
The Obama Administration should be announcing shortly how many Syrians we will be taking in FY2015 which begins on Wednesday (Oct. 1).
*** Just FYI, China doesn't take refugees so they can keep China for Chinese people!