The 'Invasion of Europe' is hastening….
I had this story almost ready to post yesterday, when my internet connection dropped, so surely you have seen the news by now.  LOL! So what has taken ISIS and the media so long to figure out what we have been writing about for weeks, months!
And, don't forget that Obama's girls (the "humanitarian Vulcans")—Hillary, Susan Rice, and Samantha Power—are largely responsible (along with the UN) for the now failed state of Libya because they were the primary cheering squad involved in the get-Muammar Qaddafi movement when Obama was his usual indecisive self, see our 2011 post with links for more information.  So much for the 'brilliant' Ms. Power's "Responsibility to Protect" doctrine.
Here is how we concluded that 2011 post:
Protect!  It would be so ironic if  one of Obama's national security advisers, Samantha Power, and her scheme (with George Soros) called the "Responsibility or Right to Protect" would destroy far more lives then it saved.  But, I guess that's what happens when we put immature ideologues and community organizers together in the White House.
From Fox News:
ISIS is planning a campaign to dominate Libya before sending fighters to southern Europe disguised as illegal migrants to wage more terror there, according to a published report.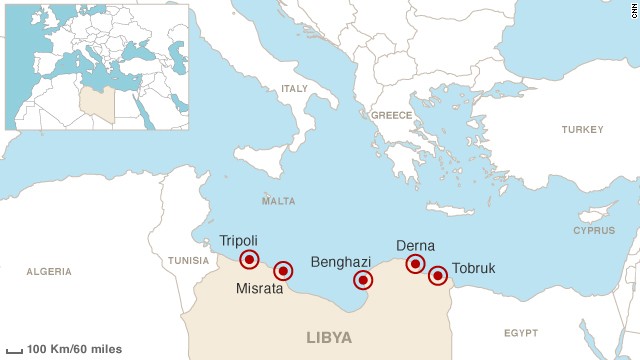 The Daily Telegraph, citing a British anti-terror group that claims to have seen letters written by the group's supporters, said that ISIS hopes to use militiamen from its current strongholds in Syria and Iraq to overrun Libya before embarking on a campaign targeting both Europe's mainland as well as maritime shipping.
The letter is written by an ISIS propagandist using the name Abu Arhim al-Libim. He describes Libya, which has descended into chaos in the wake of the 2011 overthrow of Muammar Qaddafi, as having "immense potential" for the jihadists.
"It has a long coast and looks upon the southern Crusader states, which can be reached with ease by even a rudimentary boat," the man writes. He also points out that the country is replete with weapons, many of them seized from Qaddafi's forces by rebels as the regime collapsed.
In describing the possibilities of attacking Europe, al-Libim discusses the number of ships brining migrants across the Mediterranean Sea illegally, then says "If this was even partially exploited and developed strategically, pandemonium could be wrought in the southern European states and it is even possible that there could be a closure of shipping lines and targeting of Crusader ships and tankers."
Interesting that here is that word Crusader again.  Is ISIS using Obama lingo.  Is Obama helping them with their talking points!
Stop US refugee resettlement from Malta!
Again!!!  If you are in America and thinking this is Europe's problem, never forget that the US State Department is bringing illegal aliens who arrive on Malta (a Crusader state!) to the US as refugees for your home towns!
Go here for our entire 'Invasion of Europe' series.