See below for the Emporia, KS connection!
We told you about the fraudulent asylum claim on February 7th, but thanks to Creeping Sharia for finding a longer article on the sentencing at My SanAntonio that contains some information I found most interesting.
Here is My San Antonio:
A Somali man was sentenced in a San Antonio courtroom Thursday to 15 years in federal prison for lying to get into the U.S., as well as a never-before-disclosed admission that he had helped a terrorist group.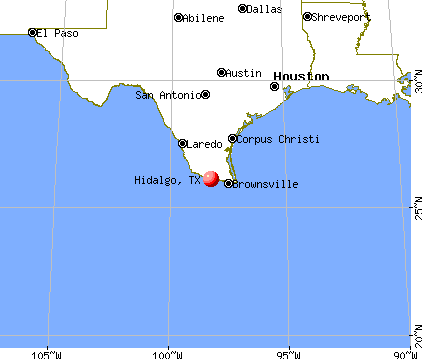 Abdinassir Mohamud Ibrahim, 43, previously admitted that he lied his way into the country or left out damaging details — such as his relationship to two people who made international headlines because of their reported ties to terrorist groups.
But the FBI, Border Patrol, acting U.S. Attorney Richard Durbin and a national security official disclosed Thursday that Ibrahim secretly also pleaded guilty in July to sending e-mails in support of al-Shabab and providing money to a friend affiliated with that terrorist group. The charges were made public at his sentencing Thursday, but officials made no mention of his cooperation that led to them keeping the details secret for more than six months.
The affidavit said Ayrow was the former leader of al-Shabab and was killed in a U.S. airstrike in 2008. Aweys was affiliated with al-Shabab and al-Ittihad al-Islami, which the U.S. has placed on a list of specially designated global terrorist groups.
Now look at this!
Ibrahim was granted refugee status in the U.S. and resettled in Emporia, Kansas, after coming through Hidalgo in May 2007. But the status was granted based on fraudulent information, the affidavit said.
There is more here.
Emporia, KS connection
If you have been reading RRW since we began writing, you may remember that there was a huge problem with Somalis in Emporia, KS in 2007, most of whom had been lured there by jobs at Tyson Foods.  Overnight it seemed Emporia was flooded with Somali refugees.  If I recall correctly there wasn't even a contracted resettlement office there.
There was such a public outcry that Tyson Foods actually shut the main part of the plant down and moved the Somalis elsewhere.  We wrote about what was happening for months and created a special category, here, just for news from Emporia.
As a matter of fact, Bobbi Mlynar writing at the Emporia Gazette on November 28, 2007 told the citizens there about our refugee problem in Hagerstown, MD and pretty accurately described what was the origin of RRW.
So back to Abdinassir Mohamud Ibrahim—there really was a liar (a phony refugee) and prospective terror sympathizer living in Emporia at the time citizens there were agitated!
One more thing, Ibrahim did not come in the usual resettlement process, he entered the country illegally by crossing the border in Texas and asked for and received ASYLUM.
How many more Ibrahims are out there?