Editor:  We have a special category here we call 'Comments worth noting' to showcase comments we believe more readers need to see.  This is a comment in response to 'Jake' at our record-breaking post on Spartanburg about the plan by the US State Department to open a resettlement office in the city.  'Jake' said I was "speculating."  (For the record, I don't know '7Delta,' but I wish I could say it half as well!)

From '7Delta:'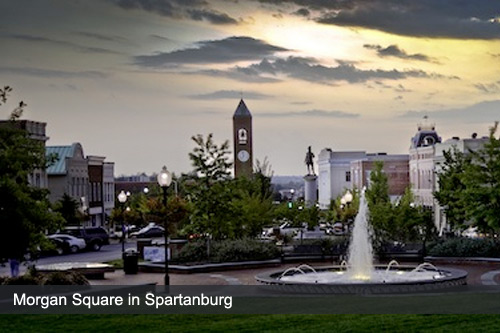 Since Spartanburg is my home, I've done a lot of research into the RRP, including here at this blog. When 'speculation' is demonstrated over and over and has written and verbal confirmation from the welcoming communities, international organizations and government offices involved (though it may be presented in convoluted language to control the narrative) speculation looks a lot like facts.
No one wishes to turn away strangers in need, but when that altruistic spirit is being used as a weapon against kind and generous people, it ceases to be about compassion for either the refugee or the community that opens it arms. It becomes something so deceitful, it fails every rational or reasonable test of principled compassion.
The people who would have us believe we're unkind, uncaring, bad Christians or whatever other disparaging adjective they can wring out of legitimate concern are manipulators. Name calling and deceitful practices meant to silence 'pockets of resistance' tells us everything we need to know about the resettlement scheme.
If asking legitimate questions, requiring respectful honest answers without the community organizing tactics and psy-op strategies makes me a pocket of resistance, then I will pay for my own button and wear it proudly. Compassion has never been a suicide pact. Love is not detrimental permissiveness. Charity begins at home.
I care because I care about our own vulnerable citizen population. I care that Spartan High and Dorman don't have 82 different languages being spoken that we have to provide translators for. I care that assimilation takes precedent over integration and navigation, so a positive experience is provided for the limited number of any people we can aid in becoming successful Americans and for ourselves. I care that those people must want to be American, that their need is real, that our community is the best place for them and that they've abided by our laws in truth and in spirit. I care that we will not be expected to cater to them, but that they want to embrace us, while retaining cultural traditions that fit well into the community and our laws. I care that we don't kill the goose because she was too timid or vain in her own self-image of false goodness that she stuck her neck out to be chopped out. Believe it or not, I care about the refugee being manipulated too.
I've learned enough about subversive tactics over the last 8 years or so to fill a book. America must not be fooled again, for if we do not believe what we see with our own eyes, we shall surely perish and that will not be a good thing, no matter what the tiny minority of our population who have maneuvered themselves into power want us to believe. These poor souls will rue the day they believed their own lies. It never fails. History is our friend. Logic and reality still reign and the most loving thing we can do for them, illegal aliens and refugees is to stop them in their tracks now.
Editor's endnote:  We have published 6,441 posts here at RRW over the last nearly 8 years, so I think we have passed the point where we could legitimately be accused of "speculating."