Twin Falls, Idaho has become a "Pocket of Resistance" (federal government's term!) to refugee resettlement where citizens are asking questions and expecting answers about the UN/US State Department Refugee Admissions Program. (See all of our coverage on Twin Falls by clicking here.) Although the Statesman reporter is trying really hard to put a positive spin on the lengthy article, the article itself is a win for the local citizens who want answers.  A year ago there would never have even been this much attention on Uzbek refugee Fazliddin Kurbanov's trial or the federal program that placed him in rural Idaho.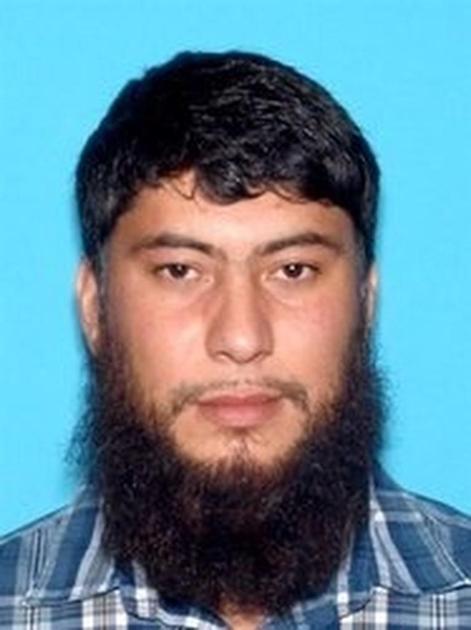 I've snipped just a little bit of the article, but please go read the whole thing! By the way, all of our previous coverage of the alleged Uzbek terrorist is here.  As we have reported in the past, there is something very fishy about the admission of a large number of Uzbeks during the Bush Administration. Some observers believe that after the extremists began rioting, we brought Islamic radicals here to help out the more moderate Muslim President of Uzbekistan. I've even heard rumors that they were flown in with the help of the CIA.  It wouldn't be the first time that we brought supposed 'refugees' here for some other foreign policy goal of the US government. We will probably never know whether there is any substance to the rumors. The Idaho Statesman:
Some 80,000 people came to the United States as refugees in 2009, nearly 1,300 of them to Idaho. One of those arrivals, an Uzbek who landed in Boise, was later charged as a bomb-making terrorist. His trial starts Monday.
Citizens want answers!
Overwhelmingly, refugee stories fall into the more positive, and typically more mundane, camp. Even so, opposition to refugees and concerns about their backgrounds persist, getting the occasional boost from new threats, incidents or shifts in refugee policy.
The recent U.S. pledge to resettle several thousand of the estimated 4 million Syrian refugees displaced by war is prompting renewed concern in Idaho. That's loudest around Twin Falls, where the College of Southern Idaho has worked to resettle refugees since 1982. It now assists up to 300 people annually, and a local group has mobilized in protest.
"We're not against refugees," said Rick Martin, of Buhl, who leads the group that wants the college to end the program. "We're against this program because there's just so many unanswered questions that are not being addressed."
What the heck!  Act of bias! Wendy Olson has just demonstrated her bias by suggesting that concerned citizens might be violent.
With the trial of Fazliddin Kurbanov set to start, U.S. Attorney for Idaho Wendy Olson announced on Friday that her office and other law enforcement agencies are on high alert for potential acts of bias against members of the refugee and Muslim communities.
We are told repeatedly (lectured actually!) that refugees are thoroughly screened,  but we aren't supposed to notice every time a terrorist turns up in the refugee flow?
But what looms larger for concerned opponents is not that forest of millions, but the lone tree, such as an Uzbek in Boise who gained entry to the U.S. despite security checks that were supposed to stop him. Kurbanov is accused of planning bomb attacks at military bases and large public venues. He was arrested in May 2013 after FBI agents raided his Boise apartment and found chemicals and bomb-making components.
Measured against a population of millions, cases like Kurbanov's are exceedingly rare but still cause for concern. The 2013 Boston bombings were committed by refugee brothers from Chechnya. With the rise of the Islamic State in the war-ravaged Syria in 2011, those who oppose refugees say greater risks could be on the horizon.
It is not just terrorism that concerns local residents…
"For our committee, even if they had said the Syrians are not coming, we would still pursue getting the college out of the refugee business," said Martin, who with others has worked for years to install new college trustees who would end the program. "They need to focus on their core mission, which is to continue to be a center of higher learning for adults."
Martin said his group, which counts more than 100 members on a closed Facebook page, also objects to the overall cost of refugee resettlement, its effect on the local job market and the "slumlike" conditions in which he says refugees are housed. [We hear this all the time—refugees in slums—and it's because the contractors don't want to spend too much money on them.  So instead of saying that we are taking more refugees than America can afford, let's reduce the numbers, they live in slum housing.—ed]
This post is archived in our 'Pockets of Resistance' category as an example of the fine work citizens are doing in demanding transparency and economic accountability when refugees are resettled in local communities.  Media attention is vitally important.
An afterthought:  I just looked again at the AP story where I got the photo and realized that the title identifies Kurbanov as a "refugee."  When I first began exposing the Refugee Program, the word 'refugee' was virtually never mentioned in any negative story about a refugee, let alone in a title!