As I mentioned the other day, we probably have at least 500 posts here at RRW on the Somali migration to America, and surely a hundred or more on the 'Somali youths' we welcomed to our cities who have said, s**** the good life, we are Jihadists. (See ISIS fighters just yesterday, here.)
Important to remember!  Almost all Somalis (or their parents) now in the US got here through our LEGAL immigration programs, largely through the US State Department's Refugee Resettlement initiative (State Dept takes refugees that the UN tells them to take).  Smaller numbers are here because they came illegally or over-stayed visas and were granted asylum and others got in and then were afforded the benefits of another legal program—Temporary Protected Status.  It is impossible to know how many are here illegally, but we do know Somalis have been apprehended at our southern border (how many others got through?).
World Net Daily reporter Leo Hohmann does a good job of summarizing how we got to this place: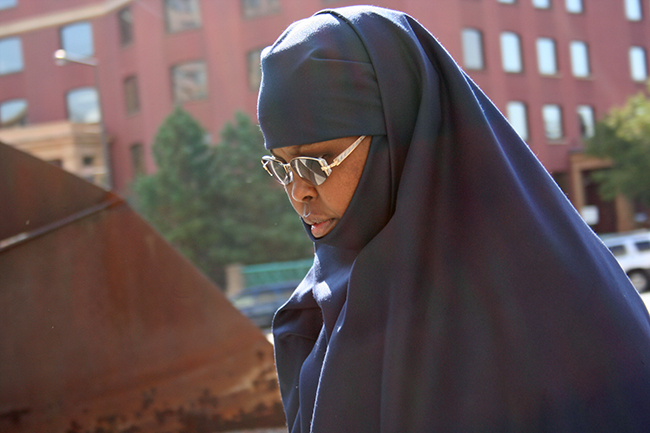 Even as President Obama launched air strikes Tuesday against the al-Shabab terrorist group in Somalia, a pipeline for potential new Somali terrorists continues to fester right here in the United States.
It's called the Refugee Resettlement Program, and it continues unabated under the leadership of the U.S. State Department and with the help of several Christian charities.
Minneapolis, Minnesota, sits at the heart of the controversial program. Known as "Little Mogadishu" to some critics, the city has since 1983 welcomed thousands of Somali refugees, most of whom are practicing Muslims and attend a local mosque or Islamic center.
While the Minneapolis-St. Paul area plays host to the largest Somali refugee population, it's not the only American city that is taking in refugees from the war-torn African nation. Columbus, Ohio, and San Diego, California, have also served as refugee resettlement hot spots.
The State Department, working with the U.S. Department of Health and Human Services, chooses the communities largely because they are viewed as welcoming of foreign refugees and also because they have well-developed social welfare programs.
"Catholic Charities, Lutheran Social Services and World Relief, which is an evangelical group, resettled them there because the welfare is so good in Minnesota. That was the main reason," says Ann Corcoran, an activist who has written hundreds of articles about the Somali resettlement program for Refugee Resettlement Watch. "That's also the case with Maine. A lot of the Somalis are going there for the same reason."
The Christian charities have worked quietly behind the scenes, using millions of dollars in federal grants, to resettle the refugees in the chosen cities.
There is much more, continue reading here.
* About the photo:  Amina Farah (Ali) also told the court that we 'infidels' were going to hell, here.