Update July 4th:  They are crying for more money in Arizona now too! (Hat tip: Joanne).  Too many 'unaccompanied minors' siphoning off money for other refugees.  Someone commented to me yesterday, that the open borders pushers (including the Catholic Bishops!) may have over-played their hand this time.
That (fewer refugees) is what a spokesman for Kentucky Refugee Ministries told WFPL News in Louisville earlier this week (Influx of Young Refugees Pinches Kentucky Refugee Services' Budget).
Or, more likely this is the opening salvo in a lobbying campaign in Congress (by the contractors) to get more of your taxpayer dollars to keep the thousands of Iraqis, Burmese, and Somalis, etc. flowing to middle America.   Thanks to all who sent this article.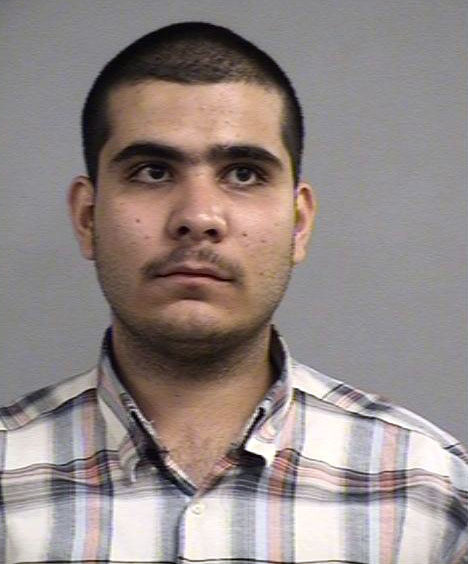 An increase of undocumented children coming into America is expected to reduce the funding for services available to displaced people living in Kentucky and across the U.S.
Kentucky Office for Refugees officials expect to see a $2.28 million cut in federal funding to provide refugees in Kentucky with services such as English language learning, career development and housing placement.
The reduction in funding stems from an influx of children coming to the U.S. to escape violence and economic struggle in Central America, refugee services officials said. To better serve these children, the Office for Refugee Resettlement is transferring nearly $94 million to the Unaccompanied Alien Children program. The $2.28 million Kentucky officials expect to lose is a part of the $94 million transfer.
Because of the cuts, thousands of newly arrived refugees would receive a limited amount of these services that aid in creating a seamless transfer to life in America, according to a statement released by Catholic Charities of Louisville.
There is nothing to stop these contractors from RAISING PRIVATE MONEY to do their supposedly charitable work!  They could ask their parishioners for money and hold bake sales!
When the original 1980 Refugee Act was pushed through Congress by Ted Kennedy and Joe Biden and signed into law by Jimmy Carter, there was no discussion of making these 'religious' charities quasi-government agencies as they have now become with the majority of their funding coming from you—the US taxpayers.
WFPL continued:
But if the cuts create such a problem that services cannot be provided, a smaller number of refugees may be brought to the United States, Koehlinger [Director of Kentucky Refugee Ministries] added.
[….]
More than 2,100 refugees relocated to Louisville in the 2013 fiscal year, according to data provided by Catholic Charities of Louisville. In 2014, the number is expected to remain about the same.
[….]
Koehlinger said the strong refugee population in Louisville is vital for a productive, balanced metropolitan area.
What the heck is a "balanced" metropolitan area?  Is that like in Rochester where resettlement contractors dropped off the docile Bhutanese into an African American neighborhood (see our post yesterday on the consequences for the refugees when the do-gooders do their multi-culty mixing experiments)?
See our extensive archive on Kentucky ( here).  They have had some humdinger problems with refugees there.  Mustafa was just the latest most visible problem!  (BTW, he took down his facebook photo and other juicy tidbits about where he has been for the last number of years right after we published the information).
One last thing!  Don't cry for the contractors, most have largely been responsible for encouraging the invasion of the border because they are being paid to take care of the "children" too!
See all of our posts on 'unaccompanied minors' by clicking here.  The list is extremely long now and extends back several years.